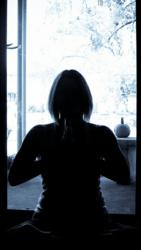 Scottsdale, AZ (PRWEB) April 29, 2013
May is National Mediation Month. Its a perfect occasion to not only take a deep breath and reflect, but also an opportunity for spas to showcase their stress-relieving services.
Statistics from International SPA Association (ISPA) show steady industry growth as more people seek out spa services, including meditation classes and treatments.
"The spa industry is growing at a healthy rate in revenues and visits," said ISPA President Lynne McNees. "Overall confidence remains high across the board as the spa industry is outpacing economic growth."
Here are four tips on how to increase spa visits this month:
1.