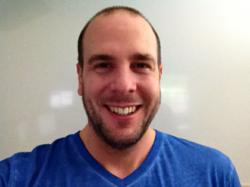 Sydney, NSW (PRWEB) March 24, 2013
Creating information products such as articles, videos, audio files, and PDF files is an excellent way to build a brand's authority, provide value for customers, and generate significant profits. Renowned Internet marketers James Schramko and Mike Cowles share their experiences, insights, and advice for making top-quality offerings.
Mike Cowles is an Internet marketing coach, professional web designer, lead generation specialist, affiliate marketing expert, and product creation specialist. His knowledge and expertise made him a perfect resource person for a podcast on the subject of information product creation. SuperFastBusiness chief James Schramko, himself no stranger to the practice of providing useful information and recommending the best business tools to entrepreneurs and site owners everywhere, also shed light on his own effective creation processes.
One of the most notable topics discussed was the need to keep information products, specifically videos, short and to the point. Schramko shared his discovery from studying heatmaps and other traffic measuring tools that Web users are more likely to watch a short video all the way through than sit through a longer video spanning anywhere from half an hour to more than 90 minutes.
"When you look at it from the Internet marketing world, as far as like selling your product or talking about the features or benefits, it helps if you also get crystal clear on what youre going to teach," adds Cowles. "For instance like when you make bullets on a sales page, you say 'Heres what youre going to discover.' You never say 'Heres what youre going to learn,' right? And so you might say 'How to set up a blog,' 'How to create a page,' 'How to create a post,' 'How to add an image,' or 'How to put a video on your page.'" This way, if people need a refresher on a single topic, there's no need to watch an entire lengthy video to find the segment they need.
Cowles also cited the different tools that help him create engaging and well-made videos. He recommends Jing, SnagIt and Camtasia, which can be selected based on the user's budget. "Screenr is another online web capture tool. So if youre out and about, you dont have your computer, and you get an idea, you can just go on there and log in through Facebook or Twitter and record videos for up to five minutes, and then upload it to YouTube or to Facebook or download it or email it to somebody. And its for free."
In terms of getting started on the actual product creation, Cowles recommends a system which he calls PRO, which stands for Present, Research and Organize. The initial step is to do research on major search engines. "Now you've got your content, youve done your research, and you have the solution, but now you can put it in your own words." The video can be simple yet effective, often just "saying heres what to focus on, heres what to avoid, and heres the result youll get."
The marketing specialist also points out the importance of listening to target audiences. "Looking at what people are complaining about the most and what people are excited about the most is part of it," he shares. One thing that he discovered most customers appreciate is his practice of creating videos, then stripping the audio to create a different audio product, and then having the content transcribed and making a PDF file out of it. After the entire process, he now has a video series, an audio series, and a transcription, and he can also make a quick start guide to accompany the series, all of which leaves a marketer with a ready supply of quality information offerings.
Schramko and Cowles agree as well that building a database of customers and establishing a trusting relationship goes a long way in leading product creators to the path to success.
"If youve got a frontline of products, even if theyre a hundred or a thousand dollars, thats not going to make you a millionaire straight off the bat. Its building up that trust on a long-term customer whos going to spend thousands with you as they continue or consume products or join coaching or look to other things that you offer in the higher price point," says Schramko. Cowles adds that taking the time to personally read emails, answer questions, and provide genuine help and assistance to customers who reach out lets customers know that business owners care, inspiring them to check out any products that they launch.